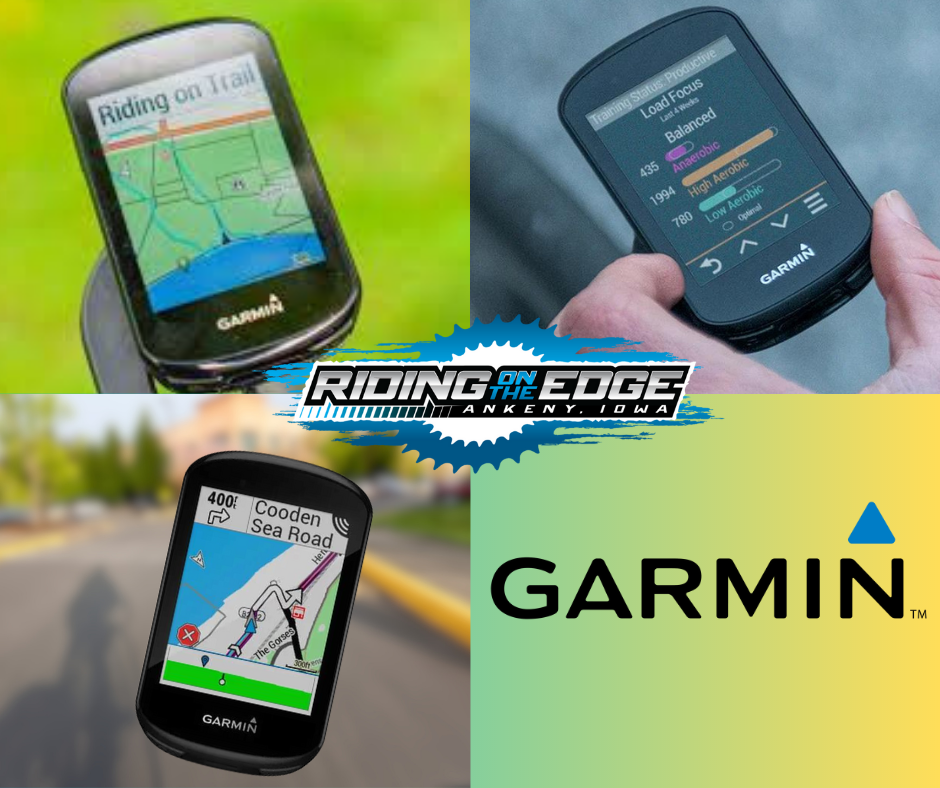 Riding on the Edge is excited to offer Garmin's top-of-the-line GPS devices, the Edge 830 and 530, to help you elevate your cycling game. These devices are specially designed for outdoor use and offer advanced navigation and mapping features, as well as accurate tracking of your cycling performance.

With the Edge 830 and 530, you can monitor your heart rate, cadence, and power using ANT+ and Bluetooth sensors. You'll also get access to the VO2 Max and recovery time tracking features, which help you understand your fitness level and optimize your recovery time between rides. Additionally, the ClimbPro feature helps you track ascents, while the incident detection feature sends an alert to emergency contacts in case of an accident.

The Garmin Edge 830 and 530 have a user-friendly interface and offer touchscreen and button-controlled display options to customize your experience. These devices boast a battery life of up to 20 hours, making them perfect for long rides. Plus, they are more durable than a smartphone, and their advanced performance tracking tools help you monitor your progress and set new goals for yourself.

Investing in a Garmin GPS device from our bike store is the ultimate way to enhance your cycling experience. You'll have access to accurate GPS tracking and route planning, longer battery life, and better durability than a smartphone can offer. With our Garmin GPS devices, you can track your performance and route with precision to help you reach your full cycling potential. Don't wait, visit our bike store today to get your hands on a Garmin Edge 830 or 530!