Our highly skilled bike mechanics are eager to work on all makes and models, no matter where you bought it from! Your full service bike shop from basic bike tune ups, and flat tires to full overhauls, custom builds and suspension rebuilds. Every bike sold from our shop includes a free tune up. Bring your bike back in within 25 hours of use, or 6 months time of ownership!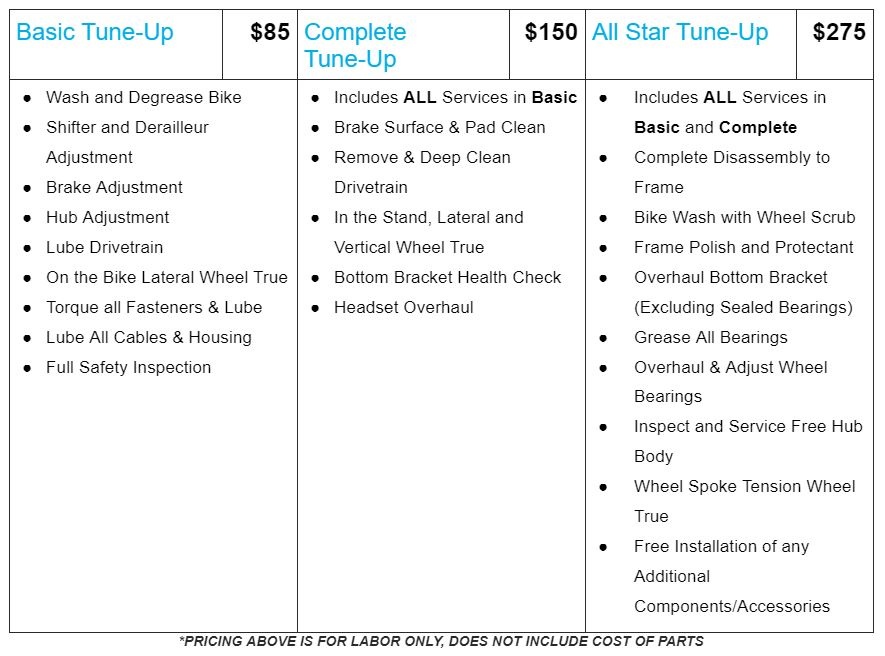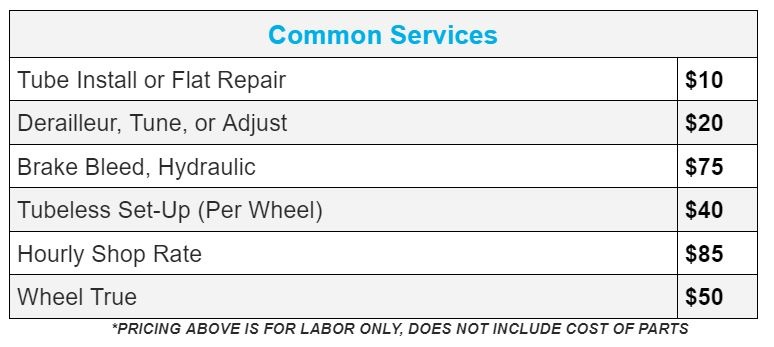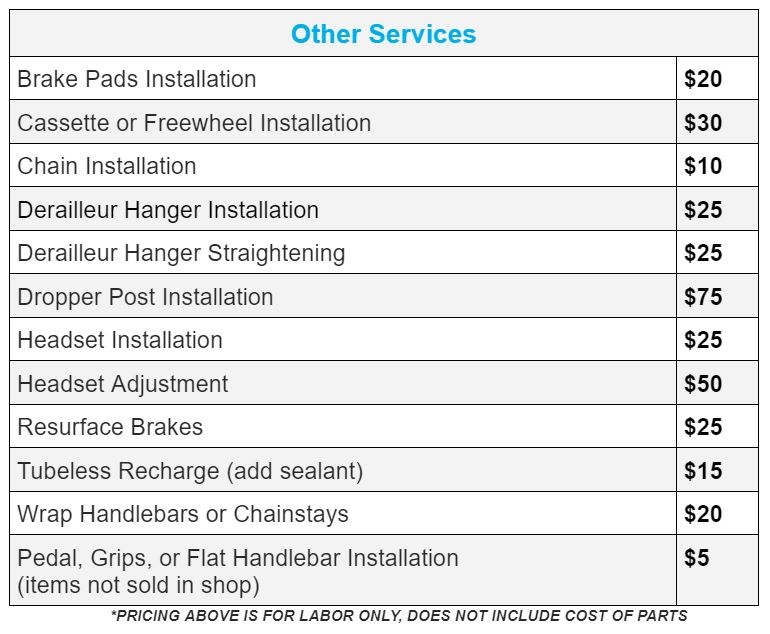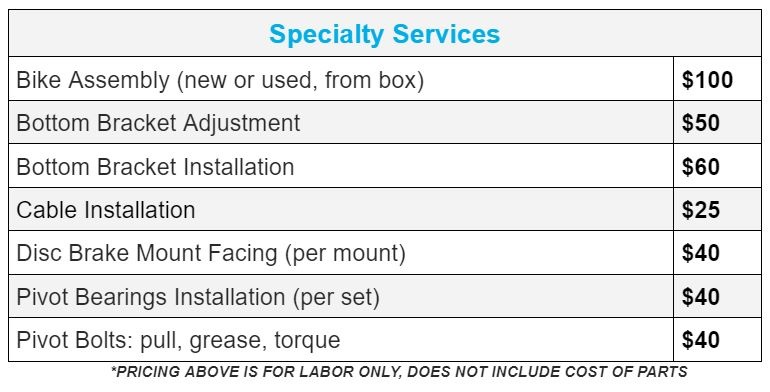 *Specialty cables, brake pads, parts, or brands subject to additional cost.  
**Exclusions include: Suspension/shock overhaul, pedal assist/e-bike systems, dynamo lights, wheel builds, tubular tires, and tubeless conversion/tire swaps. Offer only valid at the time of service, exclusively on the bike being serviced. Other exclusions may apply. Please call and make an appointment, and to ensure we have stock on the parts needed!